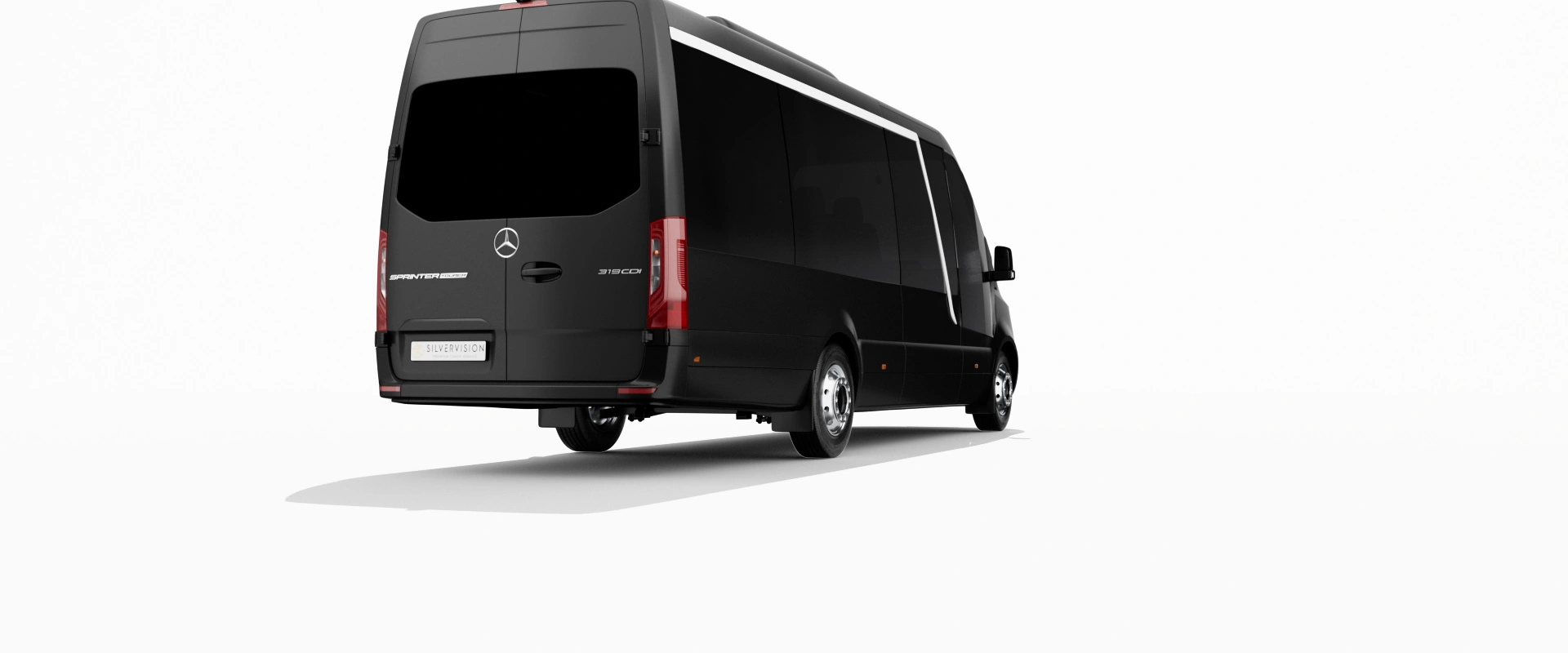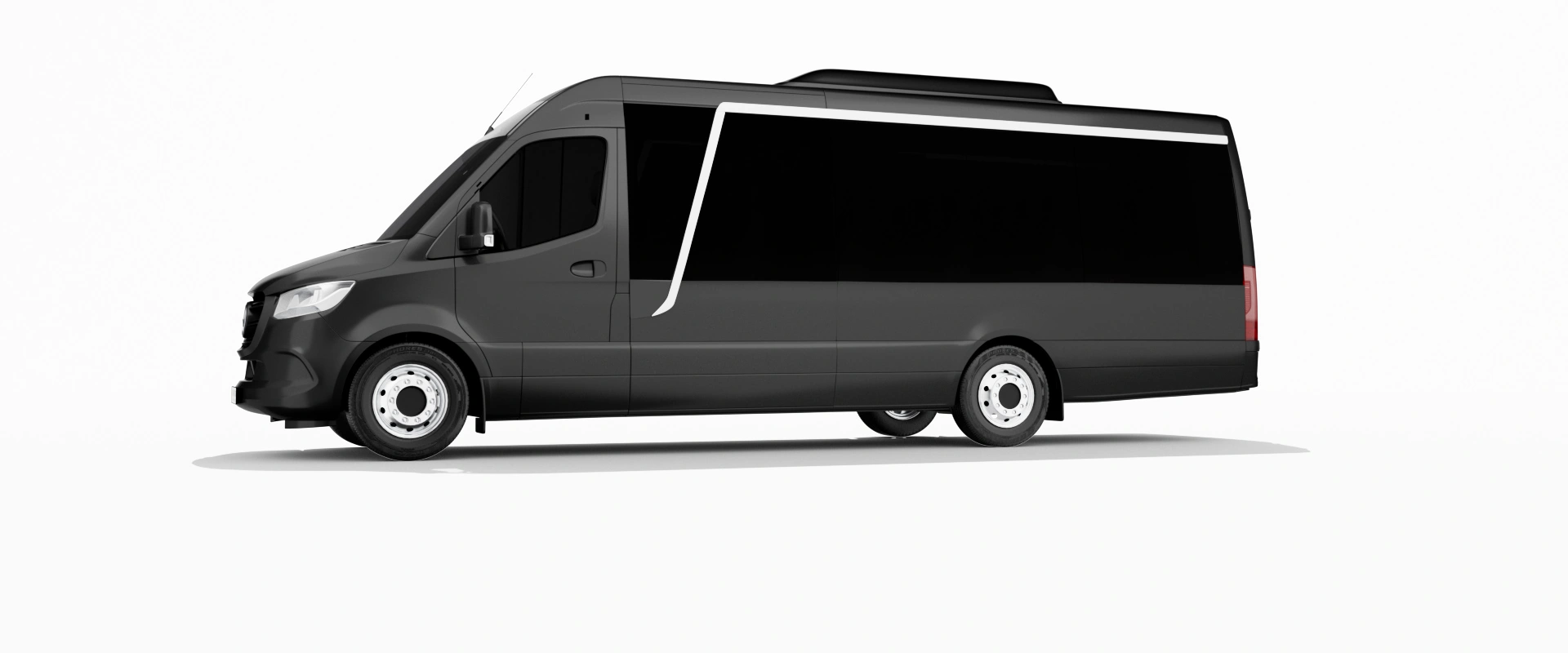 16-18 seats - 2+1 seating - 1-2 tables
This Sprinter is a top-equipped mobile conference room and offers you a fine leather interior made especially for us as well as a particularly comfortable seat spacing.
An exclusive business vehicle with 16-18 seats and 1 or 2 conference tables for four to six people and its own on-board refrigerator.
The good feeling of being in the best hands.
You can rely on us. Discover the meaning of luxury, reliability and professionalism. Find out more about us in our Imagefolder.u