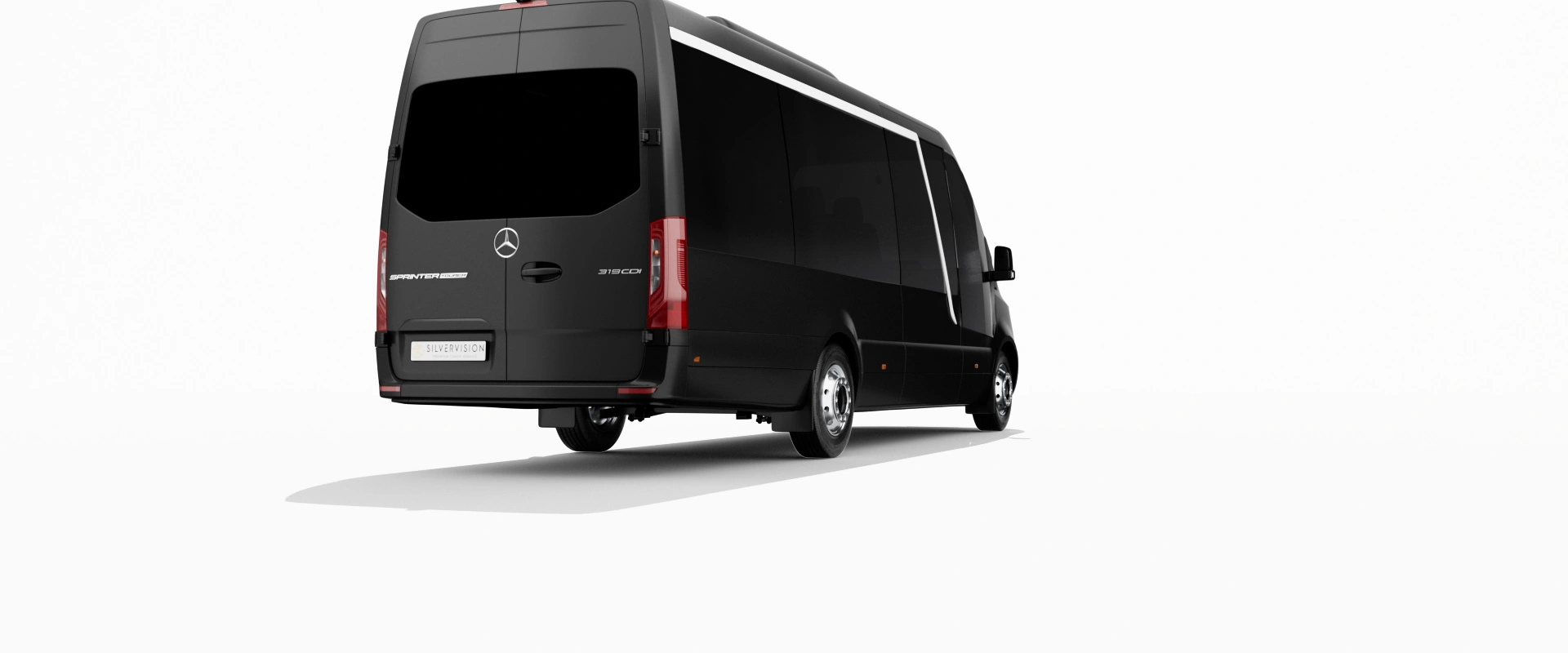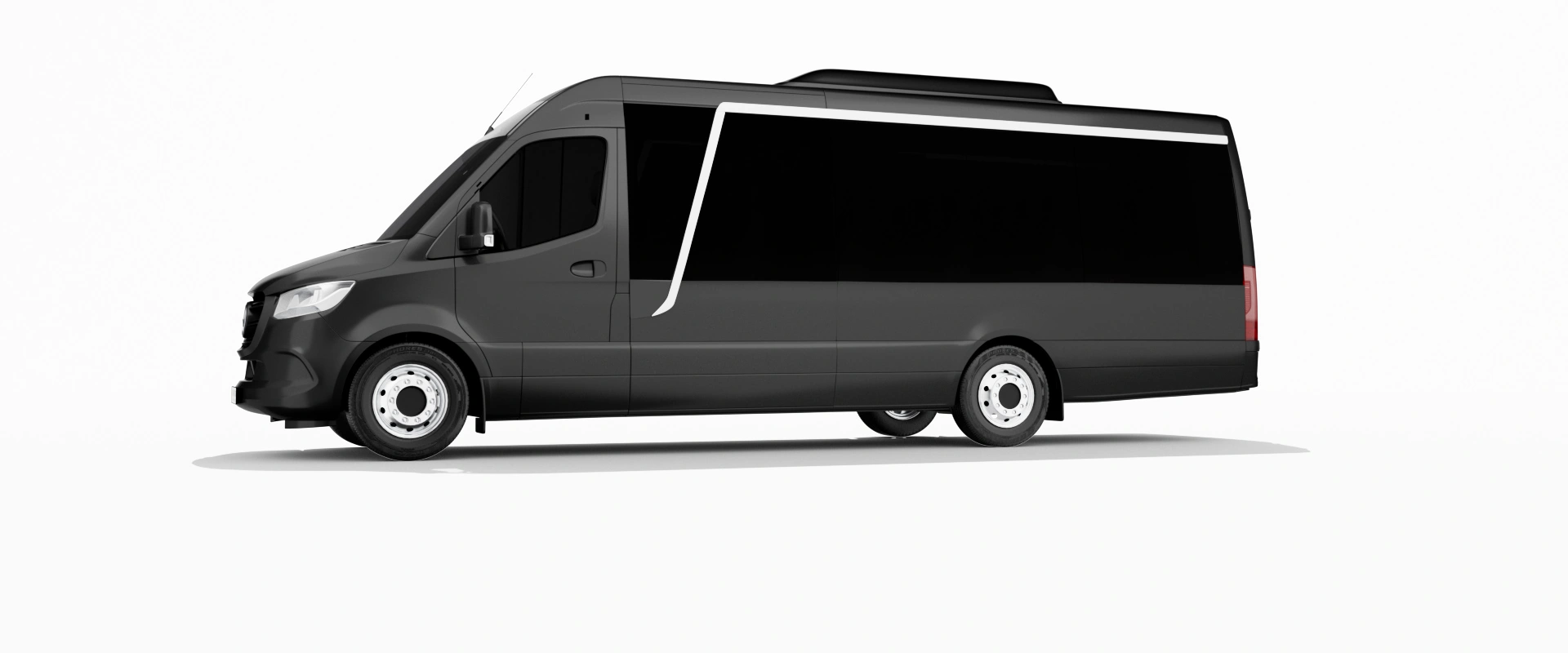 12 seats - individual seats - 4 conference tables
This one in Germany one-off Thanks to wide individual seats with comfortable seat spacing, the VIP Conference Sprinter is in a special setting for upscale and dignified travel.
This vehicle is specially designed for discerning customers and business delegations with high demands on personal space.
The exclusive vehicle with 12 seats has four conference tables for 8 people, 230 volts, and a fully equipped kitchen with on-board refrigerator.

Standard equipment - 4 tables
For an additional charge - 2 tables
Against surcharge - without tables
The good feeling of being in the best hands.
You can rely on us. Discover the meaning of luxury, reliability and professionalism. Find out more about us in our Imagefolder.u